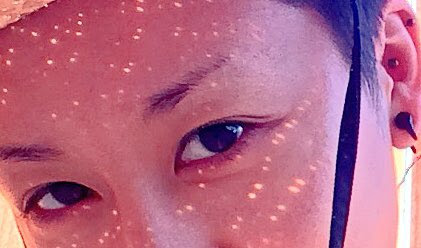 PHOTOGRAPHY
DESIGN
Danni is a Chicanx & Asian American artist & biologist, from Oakland, CA.
They are a UC Berkeley graduate with a double major in Art Practice & Integrative Biology, and have worked as a professional biologist for over six years.
Besides photographing the eccentricities of life, in their spare time they enjoy filling sketchbooks with random squiggles, exploring by bicycle, meditation, experiencing and educating others about the joy of the natural world, listening (occasionally making) ASMR videos, rocking out at their friends' concerts (moonlighting in vocals/percussion), and collecting oddities of the natural, ceramic, vintage clothes, and enamel pin variety.
They hope to conduct themselves well enough in this life to be reincarnated as a cat.
the chiral-twin.club ethos:
we are chiral beings -
what are our lives, other than
the ultimate expression of self-reflection ‽
CHIRAL.TWIN @ GMAIL
Organizations & Associations
BRCPO9